The competition season 2019 starts with carribean style. Bonaire is one of the ABC islands in the Dutch Caribbean, close to Aruba and Curacao. Since it was catapulted onto the world windsurfing stage in 2002, it has produced some of the best freestyle talent in the world. Bonaire is probably the spiritual home of freestyle windsurfing.
Congratulations to Julien Mas, who did a breathtaking freestyle show and twirled his way to third place in the world elite!
SENSATION: JULIEN MAS WINS AGAINST GOLLITO ESTREDO!
▶
A Youtube video is embedded at this point. Since we take data protection seriously, we have hidden this due to your cookie settings. You can find more details in our privacy policy. Please agree to marketing cookies to see this content.
Already on day 1 Julien Mas provided the "shock of the day" when the Frenchman beat the 9-time freestyle world champion Gollito Estredo in the first round. Julien will never forget this legendary Heat 8b.
JULIEN'S NEW MOVE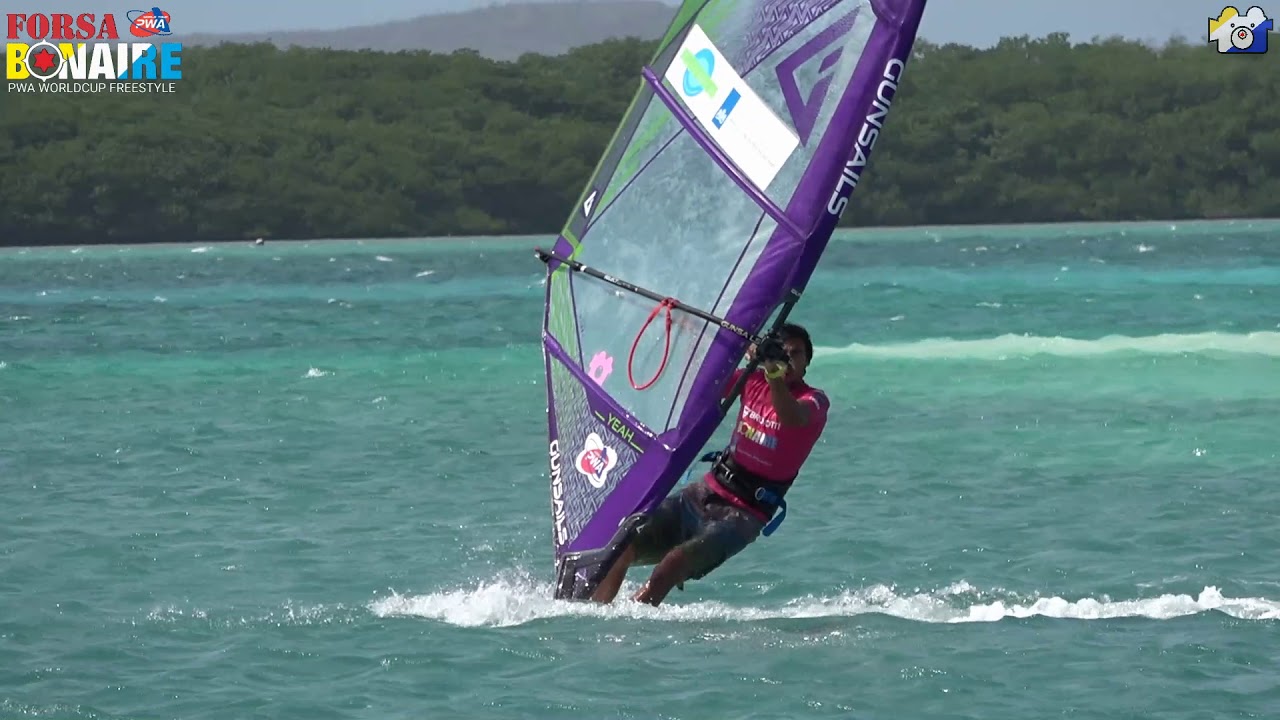 ▶
A Youtube video is embedded at this point. Since we take data protection seriously, we have hidden this due to your cookie settings. You can find more details in our privacy policy. Please agree to marketing cookies to see this content.
The audience was offered the finest freestyle. Julien Mas stood his new move "Flaka into Bob", which the judges rewarded with full points.
STEVEN IN ACTION
▶
A Youtube video is embedded at this point. Since we take data protection seriously, we have hidden this due to your cookie settings. You can find more details in our privacy policy. Please agree to marketing cookies to see this content.
Steven van Broeckhoven delivered a solid performance and lost against his fellow Yentel Caers in the quarter-finals with only 0.8 points difference.
JOHANNA ON FIRE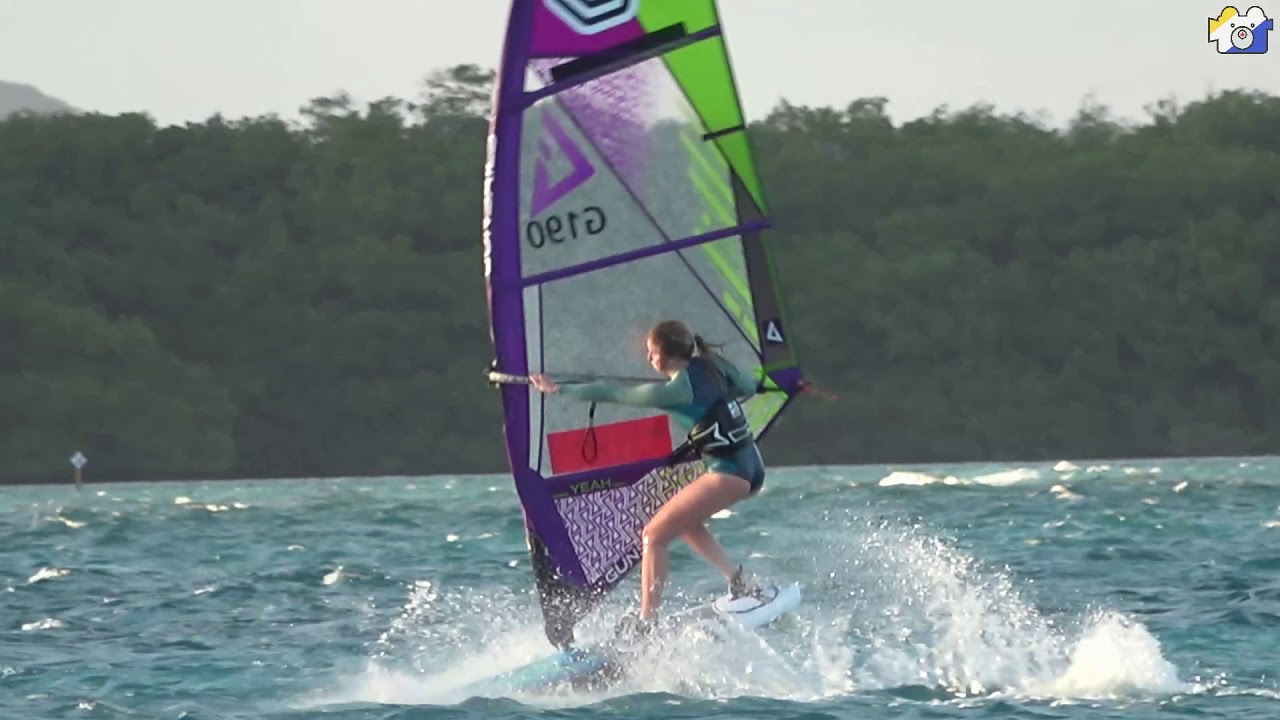 ▶
A Youtube video is embedded at this point. Since we take data protection seriously, we have hidden this due to your cookie settings. You can find more details in our privacy policy. Please agree to marketing cookies to see this content.
Johanna Rümenapp already showed her top form in the warm-up before the event. Unfortunately in her heats the wind dropped down to the lower limit and so she was not able to play her best performance. Nevertheless it was a great show on world class level.
PICTURES FROM THE PWA EVENT IN BONAIRE
© Fotos: PWA - John Carter / Videos: Kuma Movie Bonaire
THE ULTIMATE FREESTYLE GEAR
Error filtering template: Invalid block type: Infortis\Base\Block\Product\ProductList\Featured