HOW TO RIG A GUNSAILS NO CAM SAIL
It´s really easy to rigg a no cam sail. Ben van der Steen shows how you get ready to go quickly with the best sail trimm for each wind conditions.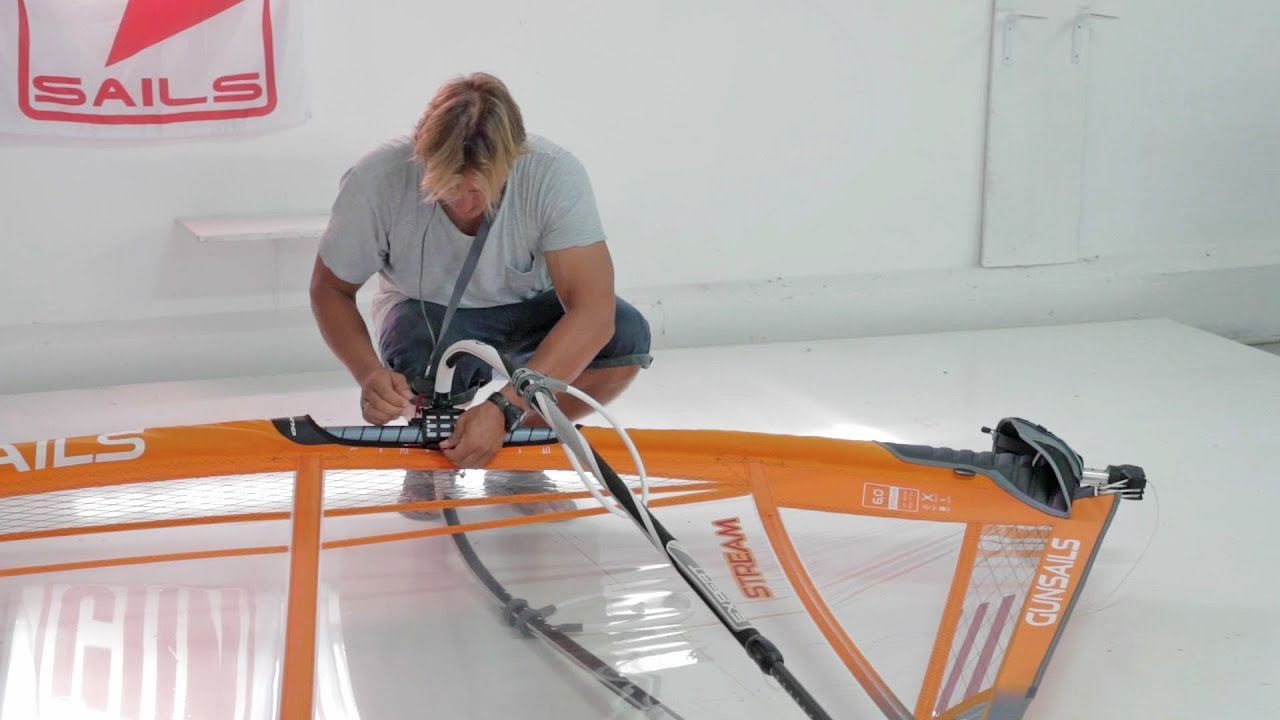 ▶
A Youtube video is embedded at this point. Since we take data protection seriously, we have hidden this due to your cookie settings. You can find more details in our privacy policy. Please agree to marketing cookies to see this content.
HOW TO RIG A GUNSAILS CAMBER SAIL
So mancher schreckt vor dem Kauf eines Cambersegels zurück, weil er befürchtet, dass der Aufbau der Segel recht kompliziert und aufwendig ist. Mit der richtigen Technik lassen sich moderne Race- und Slalomsegel sehr leicht aufbauen. Mit ein wenig Übung braucht man dafür nicht länger als für ein No Cam-Segel.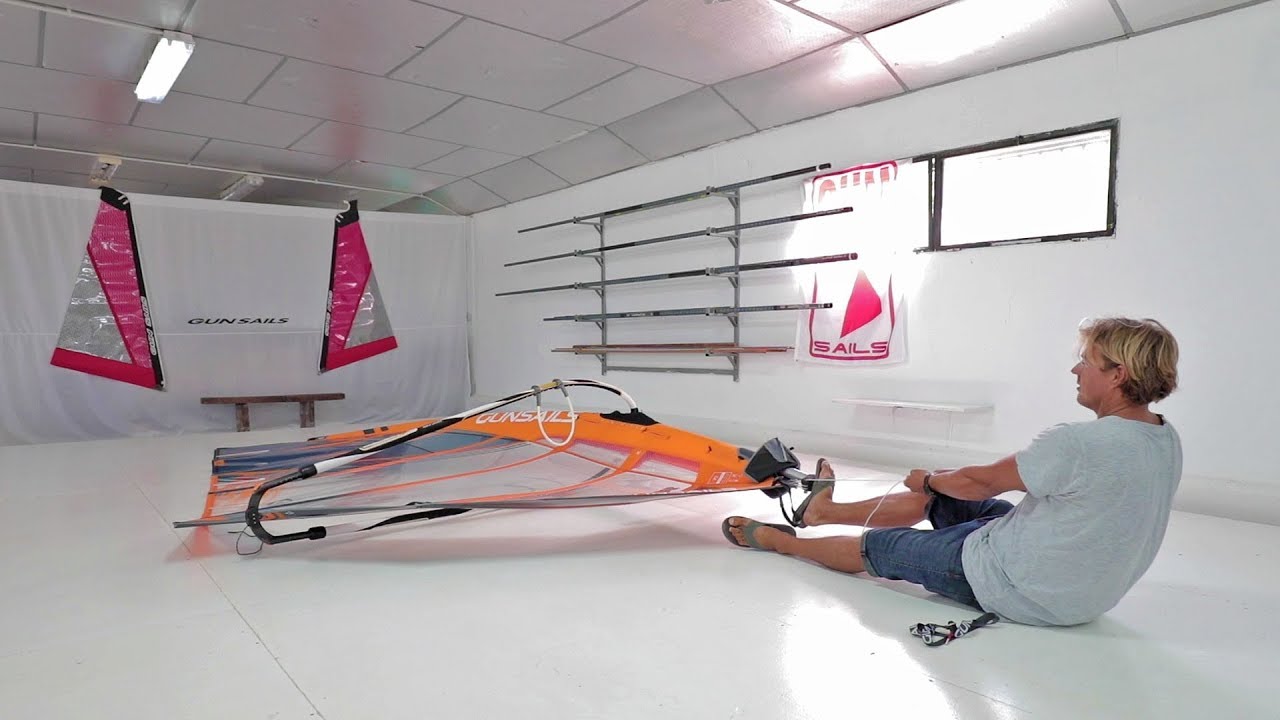 ▶
A Youtube video is embedded at this point. Since we take data protection seriously, we have hidden this due to your cookie settings. You can find more details in our privacy policy. Please agree to marketing cookies to see this content.
HOW TO RIG A GS-R SLALOM SAIL
In dieser Anleitung zeigt dir Ben van der Steen wie du dein GS-R Segel optimal für die Formel 1 des Windsurfens aufbaust.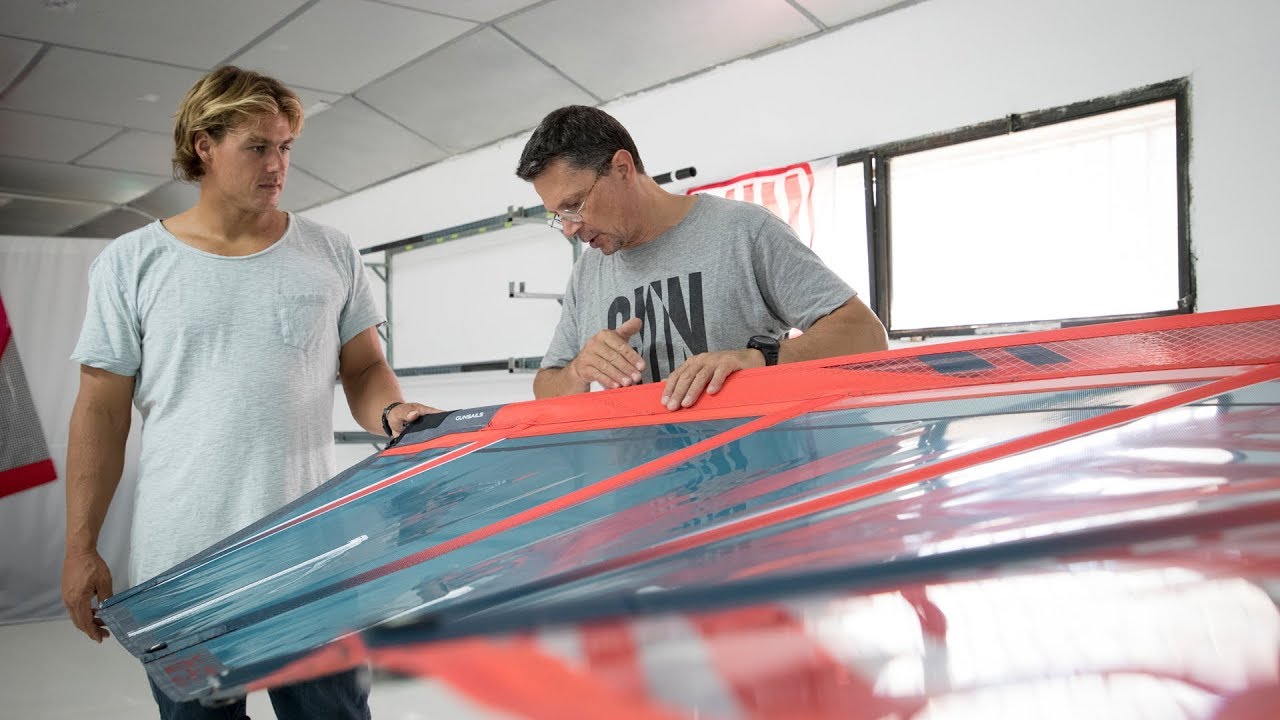 ▶
A Youtube video is embedded at this point. Since we take data protection seriously, we have hidden this due to your cookie settings. You can find more details in our privacy policy. Please agree to marketing cookies to see this content.
HOW TO FINETUNE CAMBER PRESSURE
Falls dein Camber nicht richtig rotiert oder auch zu locker am Mast anliegt, kannst du dir hier eine Anleitung anschauen, wie man den Anpressdruck verändern kann.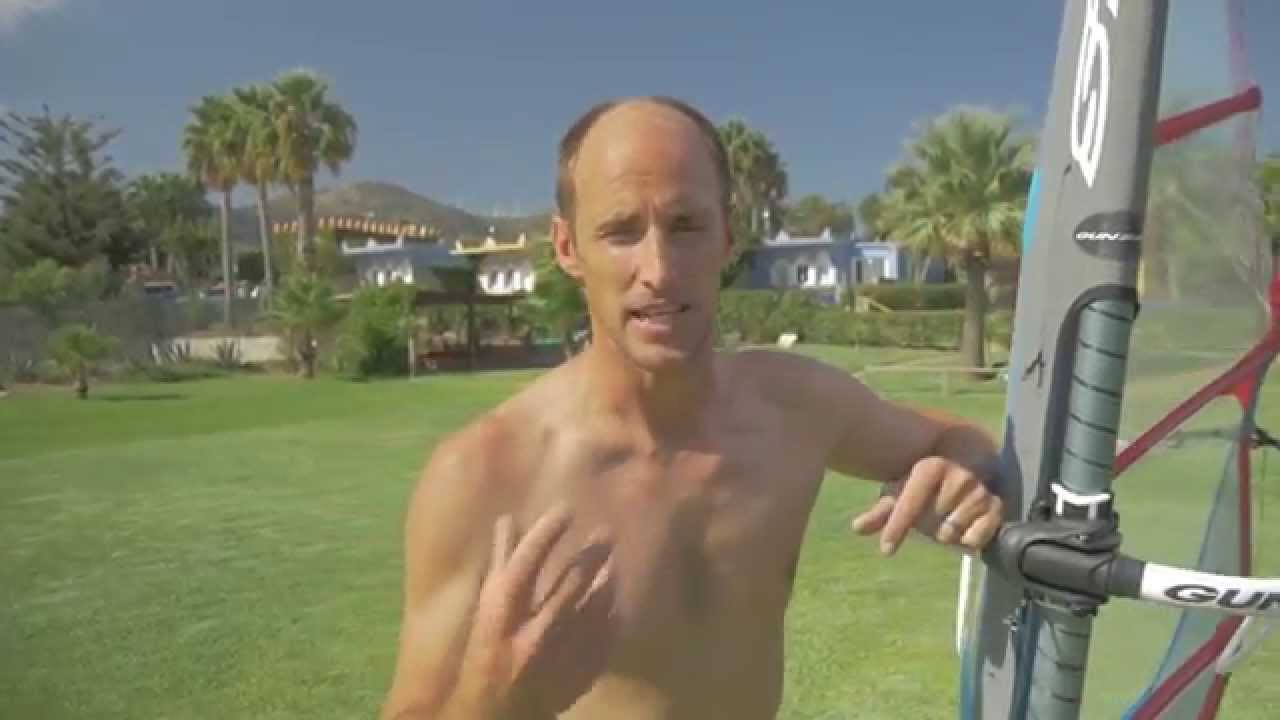 ▶
A Youtube video is embedded at this point. Since we take data protection seriously, we have hidden this due to your cookie settings. You can find more details in our privacy policy. Please agree to marketing cookies to see this content.
HOW TO REPLACE A BROKEN BATTEN
Eine Anleitung zum Ausbau und Wechsel einer Segellatte. Pieter Bijl zeigt dir hier, welche Schritte du beachten musst.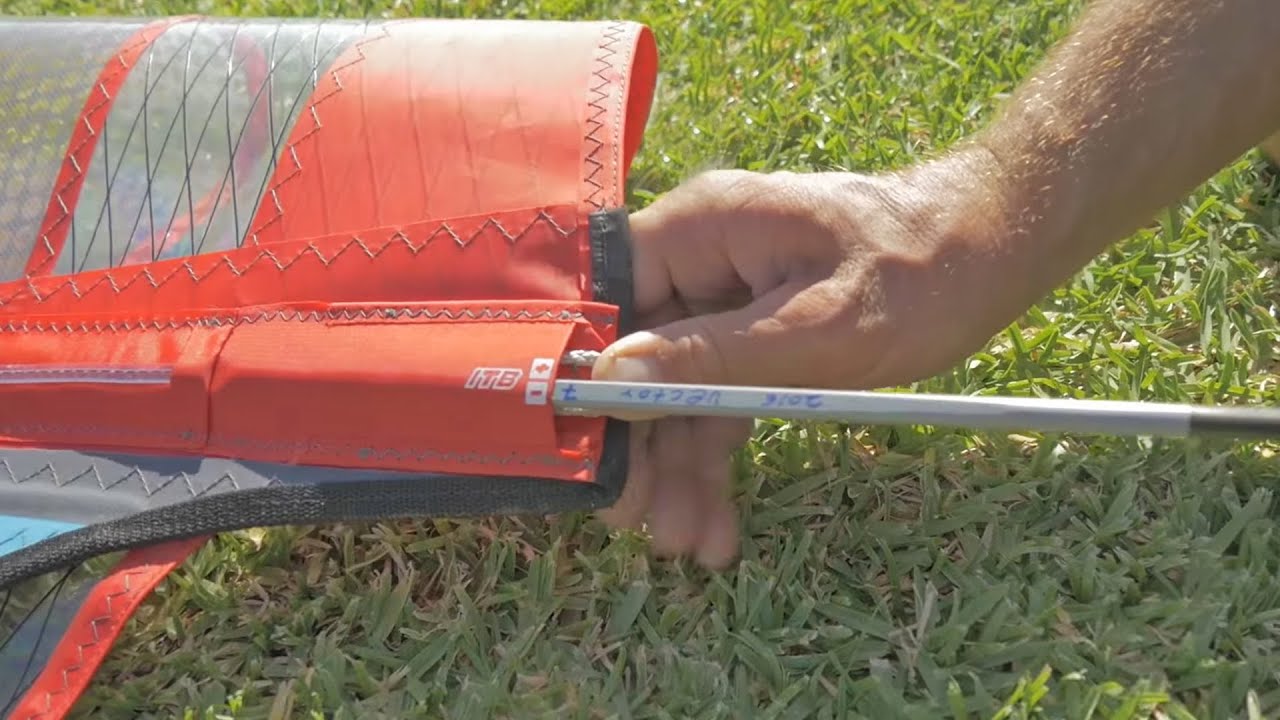 ▶
A Youtube video is embedded at this point. Since we take data protection seriously, we have hidden this due to your cookie settings. You can find more details in our privacy policy. Please agree to marketing cookies to see this content.
HOW TO PLACE YOUR UPHAUL
Kurze Anleitung, wie man seine Startschot optimal am Gabelbaum befestigt.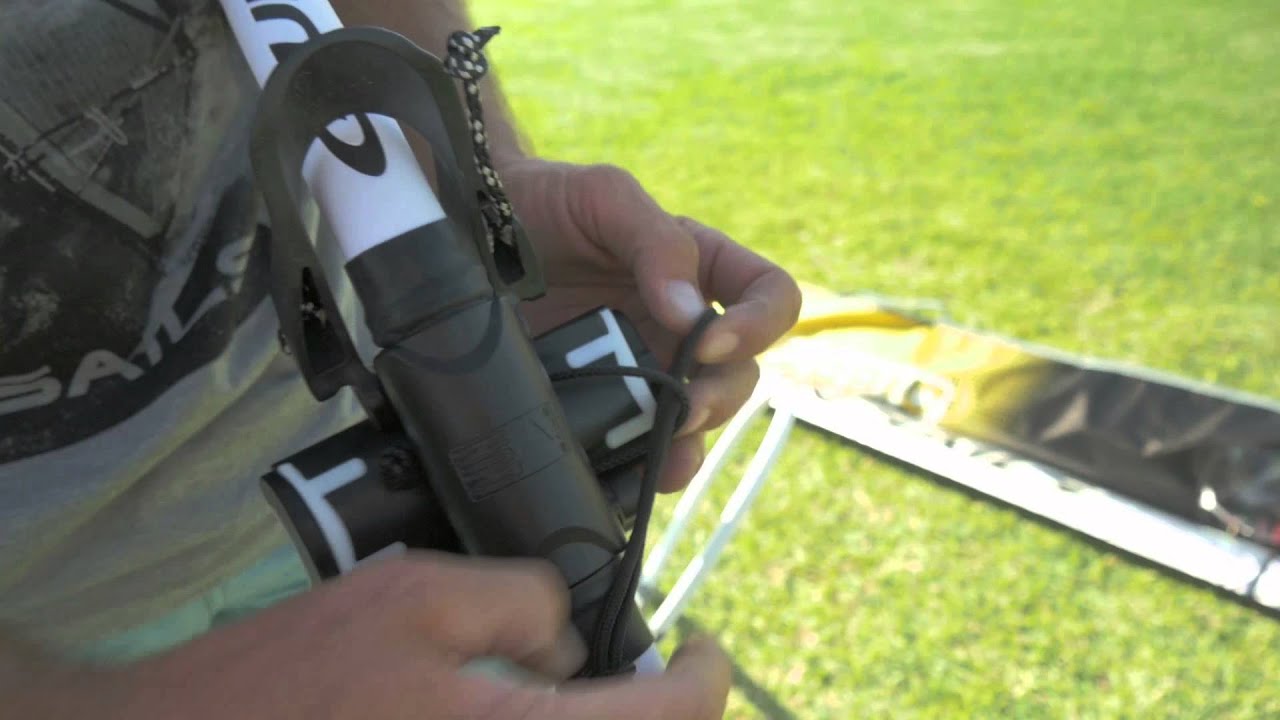 ▶
A Youtube video is embedded at this point. Since we take data protection seriously, we have hidden this due to your cookie settings. You can find more details in our privacy policy. Please agree to marketing cookies to see this content.