R & D TARIFA SAIL DEVELOPMENT
The R & D department in Tarifa is an essential part of the Gunsails company. In beautiful Andalusia in Spain, everything comes together. Unique windsurf and construction know-how, 30 years of experience in the windsurfing industry combined with gathered customer and teamrider feedback. On top, the warm and windy climate allows an almost daily testing routine. In the development, all aspects of a windsurf sail are merged, in order to achieve the optimum- and discipline specific sail performance. That includes different material characteristics, the bending curve of the mast, multiple rig components and the graphic design. At the same time, the development has to realize the high quality standards in order to achieve the well-known durability of a Gunsails product. It is often underestimated how much effort and dedication are spent from the first prototype to the finished sail. Behind all this, is Sail Designer Renato Morlotti, whose love for detail is reflected in every single model. For the last 20 years Renato has been the mastermind behind the GUNSAILS sail collection and his talent has achieved multiple test wins in several European windsurfing magazines.
In close cooperation with test rider Philippe Vigneron, he refines and improves every sail and sail component in order to reach perfection. Performance Manager Pieter Biejl does additionally contribute to the race sail development. With his detailed technical know-how and open mind, he helps to continuously develop various GUNSAILS products.

Renato Morlotti
The Sail Designer

Philippe Vigneron
Cheftester

Thilo v. Osterhausen
Product Designer
As it is common in a family business, Thilo von Osterhausen, the son of Gunsails founder Eberhard von Osterhausen has taken over the coordination and conception of the product development. The business engineer specialized in innovation and product development, is aiming to increase the company's potential for innovation in the next years.
To get more insights into the daily routine of our R & D department you can watch the below video " A day in the loft" with Sail Designer Renato Morlotti and our PWA athletes Ben van der Steen and Finian Maynard.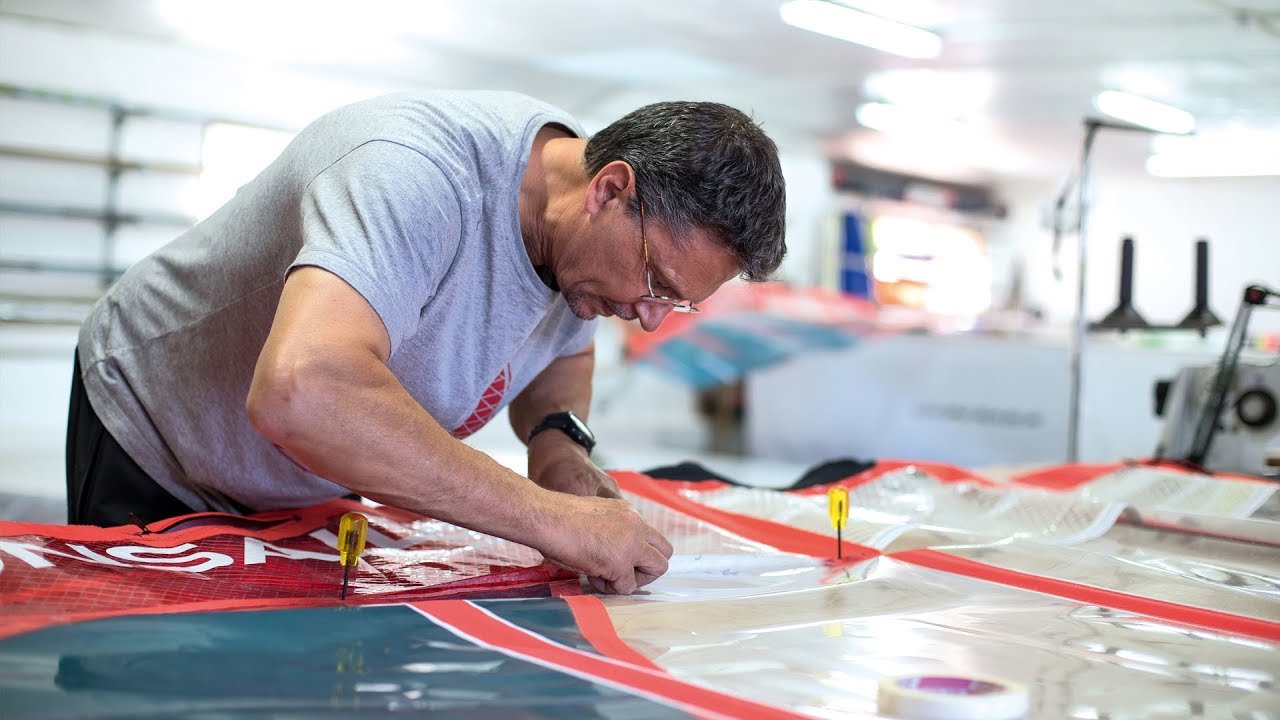 ▶
A Youtube video is embedded at this point. Since we take data protection seriously, we have hidden this due to your cookie settings. You can find more details in our privacy policy. Please agree to marketing cookies to see this content.